Marketing
Signage - Your calling card to the world!
Signage for your car wash site should reflect your best image. Advanced Car Wash Systems knows this and will create powerful, effective signage for you. We realize that signs are an ever expanding type of communication in an impulse oriented business, so without proper signage, your car wash could be missing out! We know the value of an on premise sign, which should be designed with your customers in mind for them to make a quick decision. Look to Advanced Car Wash Systems to make an eye-catching, tailored made sign just for your site.
Websites - The new storefront!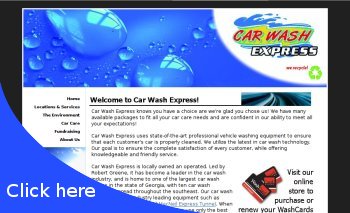 If you have ever used the worldwide web to research a product before purchase, you realize that people buying anything in the Internet age are learning how to optimize websites. A customer can become more educated about your car wash with one simple visit to your website, then by months of driving past your location. Your website can offer a detailed description of what your car wash options are, what they included, and how your customers can benefit from it. Advanced Car Wash Systems can assist your car wash company by building a custom designed website.
Brochures & Newsletters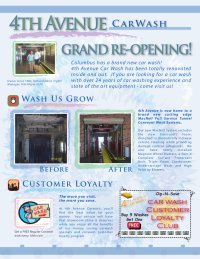 If they haven't heard of you, they won't visit you. Get the word out! What better way to do it than by direct mail with a custom made brochure or newsletter. Advanced Car Wash Systems will create an innovative, interesting and applicable brochure or newsletter designed to do its job and present your company attractively. Few other methods can deliver your message with exact precision like a brochure or newsletter. Advanced Car Wash Systems has the staff on hand to do all the content and designing, all you have to do is make the request!