Portal TI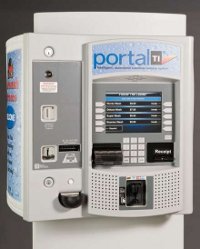 Interactive marketing options, secure payment technology and remote management capabilities make Portal TI your premier choice as a car wash automated payment system. Product highlights include:
Loyalty programs with RFID, cards and coupons, up-selling opportunities with every sale
Numerous payment and change dispensing options- bills, coins or credit card via dial up or internet processing
Remote management to control options any time, anywhere
POS interface allows flexibility to sell at the register or gas pumps
Post-sale advertising videos
Custom voice greetings
Download Portal TI Brochure
Wash Select II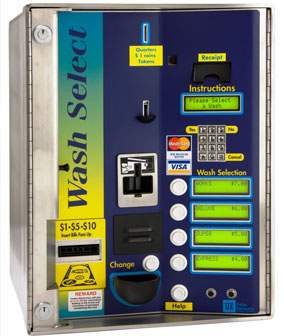 The 'work horse' of car wash entry systems, the Wash Select II is one of the most secure payment stations on the market. This system can manage fleet accounts, loyalty cards, discount coupons and additional wash services (wax, tire shine, etc.). The Wash Select II will provide you with years of reliable service including:
Daylight-readable display with clear customer instructions
Heavy-duty steel case with a durable UV-protected graphic face plate
Choice of Mars or Coinco bill validator
Integrated alarm switch which can be connected to existing alarm system
Detailed accounting reports sorted by cash, coupons, credit, token and fleet
Ability to interact with many other Unitec car wash control equipment like WashPay and Lane Control Systems
Download Wash Select II Brochure
Contact us or click here to request more information.