Click here to go to MacNeil Wash
MacNeil RG-440 Conveyor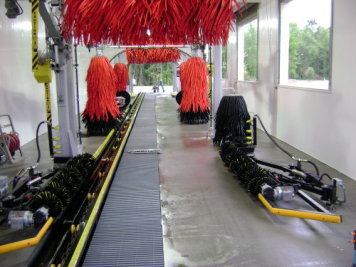 Relying on the conveyor with the best track record in the industry can keep your wash running smoothly and efficiently. With over 20 years of experience, MacNeil's RG-440 Conveyor offers reliability, safety and maintenance-free operation.
System Features
Quad air shocks for constant chain tension and no conveyor jamming.
Anti-jam "on demand" roller system prevents roller jamming.
Absence of ball bearings eliminates over-greasing and damaged seals.
Trap doors provide safe and simple operation.
Manual roller-up ensures continuous operation in the case of cylinder failure.
Interconnecting chain and roller design provide 52,000 lbs. of tensile strength.
Remote grease points guarantee ease of maintenance.
MacNeil RG-440 Express Tunnel
A MacNeil ExpressLane system has the potential to significantly increase your Customer Satisfaction Index - and ultimately revenues - by enhancing your service and sales offering and driving traffic to your site. ExpressLane systems increase wash volumes and decrease labor costs, offering the potential to grow far beyond a competitive price of entry to a significant profit center. Revenue-generating opportunities include offering annual and life of the vehicle wash packages as part of the sales contract and adding monthly payment options.
Click here to download the Express Lane Car Dealer Program Brochure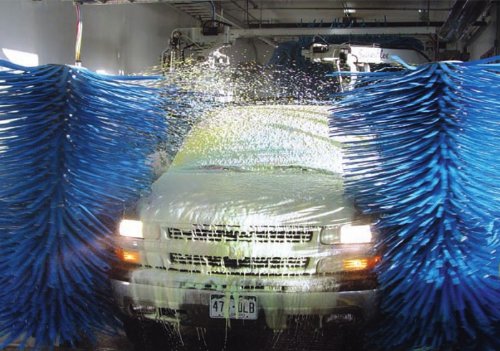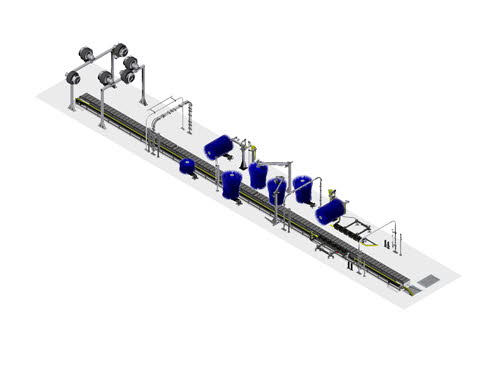 MacNeil RG-440 Mini Tunnel
Production is all about processing volume while maintaining customer satisfaction and convenience. At MacNeil Wash Systems our engineering efforts have been to build components that provide car wash operators with the best possible results at the highes of conveyor speeds. The same components in MacNeil's Performance Mini Tunnel operate in car washes that have conveyors running at over twice the speed that yours will run, demonstrating the capability of our equipment.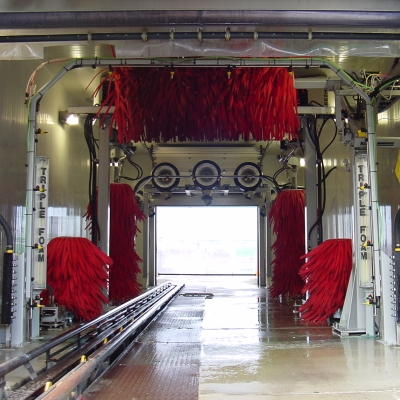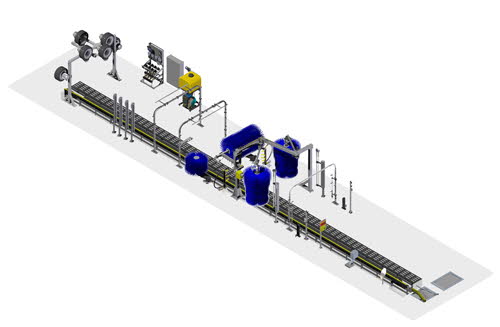 Contact us or click here to request more information.